In a recent webinar, Thermo Fisher Scientific summarised the Emergency Response Validation option of the AOAC Research Institute's Performance Tested Methods Program and introduced its new SARS-CoV-2 PCR test workflow.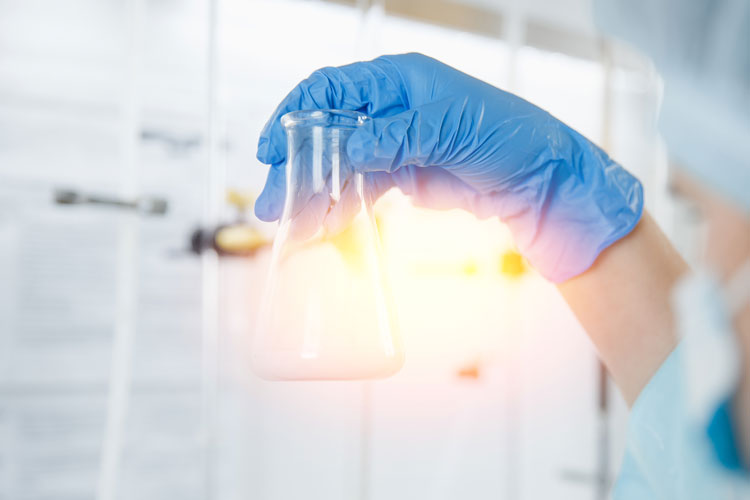 Direct transmission of the novel coronavirus from person-to-person is recognised as the main route of contamination. However, the stability of SARS-CoV-2 on various surfaces has been demonstrated and transmission from contaminated surfaces may be possible.1,2 While some food industrial segments have faced contamination issues among co-workers,3 emergency responses were set up to support the hygiene monitoring.
Methods are now available to detect SARS-CoV-2 in a food production environment, in order to evaluate the efficiency of the sanitation processes and the control measures against COVID-19 virus contamination. AOAC INTERNATIONAL has activated an accelerated programme to evaluate test kits for detecting coronavirus on surfaces; this third-party validation is bringing confidence to end users.
The recent webinar hosted by New Food provides testimonies and illustrates relevant developments to support the food industry with:
The Emergency Response Validation from AOAC International and the outcomes of the validation studies using live virus and in silico analysis of target sequences
The implementation and verification of methods for SARS-CoV-2 detection in a food production environment, and the benefits for evaluating the control measures to limit possible contaminations.
Emergency Response Validation from AOAC International
A Performance Tested Method (PTM) programme has been developed by AOAC International to certify detection methods for SARS-CoV-2 in the food production environment. This was possible in a very short timeframe thanks to the support of several experts from the US Food and Drug Administration (FDA), US Environmental Protection Agency, US Centers for Disease Control and Prevention, Wayne State University, and Qingdao Customs District of China. In contrast to a regular PTM study, the inclusivity and exclusivity testing are replaced by an in-silico analysis, pioneering the approach for evaluating molecular methods. This makes sense since thousands of the COVID-19 virus genomes are now freely available online. We can bet the concept will be extended to other validation studies of molecular technologies.
The determination of the Probability of Detection (POD) is ensured with an independent laboratory study performed at Global MRI (MO, USA). Replicate stainless steel test areas are inoculated with an intact, SARS-CoV-2 virus. Surface sampling is run prior to analysis with both the Global MRI method used as reference method and the candidate rapid method. The difference between the POD values on the compared methods enables the determination of the acceptability of the alternative method. A study design to extend the claim to other surface sampling is under investigation. The robustness, product consistency and stability studies will be run at a later time.
How are Food Safety Net Services (FSNS) supporting the food industry?
Several of FSNS's customers were asking for environmental surface testing for SARS-CoV-2, yet no method workflow for this type of analysis was available at that time. In order to respond to its customers' needs, FSNS collaborated with Thermo Fisher Scientific to adapt the Applied BiosystemsTM PrepSEQTM Nucleic Acid Extraction Kit for Food and Environmental Testing and the Applied BiosystemsTM TaqManTM 2019-nCoV Assay Kit v1 to work with the Thermo ScientificTM RNA UltraSenseTM One-Step Quantitative RT-PCR System on the Applied BiosystemsTM 7500 Fast thermocycler.
The determined limit of detection by FSNS is at 80 TCID50/mL.* Based on the analysis of 1,000 environmental samples, the observed positive rate of contamination is 0.3 percent. FSNS has also determined that the test shows adequate sensitivity when testing meat surface swab samples.
Thermo Fisher is planning to run a fully independent AOAC study; the contaminated swabs prepared by GlobalMRI will be sent to FSNS for testing. We hope to be able to report a positive outcome in the near future.